Meet Our Instructor: Shane Walker, Cybersecurity Instructor
"I love working with amazing people and seeing the light bulbs come on in their heads. It fuels my passion for teaching to see them interested and fired up about learning." - Shane Walker
Shane Walker is a cybersecurity instructor who is passionate about IT security, information technology, and teaching. He has over 20 years of experience in the industry and holds various certifications including CompTIA A+, Network+, Security+, MS Certified Professional, VMware, and many more.
---
Shane, thank you for joining our Instructor Perspectives series. To kick things off, can you describe your background prior to teaching at Divergence Academy?
When I was in high school, I thought I wanted to be an automotive mechanic, so I took a job at Goodyear. While I have always been passionate about cars, I realized I was not going to make a career out of them. So I started looking for something else to invest my time in. That's when I became really interested in computers.
I took a job at a call center doing tech support for Dell, and I enjoyed helping people and learning how to fix things. Developing new skills was really fascinating and something I'm passionate about. I was constantly learning like I was drinking from a fire hose—which I'm sure is an experience many students can relate to.
I'm not proud of it, but I didn't get a degree. Luckily, I had the opportunity to take the certification path. I pursued a CompTIA A+ certification, which immediately opened up a door for me at Hewlett Packard to work on laptop repairs.
After earning my Microsoft Certified Professional certification, I got another job doing deskside support at HP. I learned a little bit about Unix systems by taking overflow calls for them. When a position opened up at HP's Unix team, I felt like I was underqualified, but I still interviewed for the job. To my surprise, I was offered the position. I took that job and continued to learn and engage.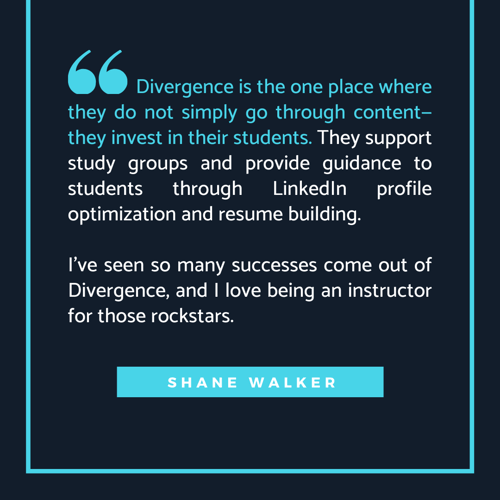 Eventually, I became a subject matter expert for blade servers and I earned my VMware certification. Then, I got certified in project management and over the next 10 years, worked at HP as a Project Manager/Solutions Engineer.
I also worked for another company as a technical project manager for mergers and acquisitions. Later on, I spearheaded the Sarbanes-Oxley (SOX) remediation projects. Realizing working for corporate America was not for me, I left that job and started my own business—a small managed services provider focused on supporting dental offices.
Thanks for sharing your background! Tell us how you got into teaching.
In 2014, I started teaching IT and Security certification courses at Collin College. I found out that being an instructor was my passion—it is what I absolutely love to do. So I started teaching for various training providers and companies including CompTIA+, Collin College, and Divergence Academy.
Given all that, what can you say about your experience teaching at Divergence?
Divergence is the one place where they do not simply go through content—they invest in their students. They support study groups and provide guidance to students through LinkedIn profile optimization and resume building.
I've seen so many successes come out of Divergence, and I love being an instructor for those rockstars. That's why Divergence is always my priority when I'm picking between assignments.
You mentioned that learning can feel like you are drinking from a firehose. Do you have any tips for students on how they can handle all the information presented to them?
There are a lot of things that you can leverage to help you take in a huge volume of information. You can make flashcards to help you memorize, you can listen to lectures by great instructors such as Professor Messer, and other resources that are easily available on the internet.
If you are feeling a bit overwhelmed, I recommend taking a break by watching shows or listening to audiobooks related to the industry. This will help expose you to the language. Overall, incorporating the industry into other routine aspects of your life will be beneficial to you.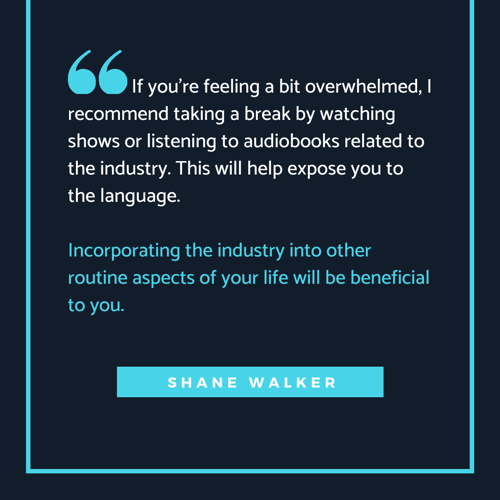 Can you briefly describe your teaching style?
I try to keep the class exciting. Outside of lectures, I often break the class into groups and ask them to collaborate on an activity. Having been in the industry for 25 years, I share my personal experiences with the class, hoping they gain insight from my stories. I also point out topics that I feel they need to study for in their exams.
Something else that seems to be really working well for us are breakout sessions. We see this especially in terms of increasing the pass rate for the exams. I treat these as a competition, and it's always on an open-book policy, because real learning is not about how well you can memorize information.
The point of the group activity is to give students access to various tools. Beyond books, you can utilize search engines. I feel it's important to teach them how to be resourceful, and I encourage the practice of taking electronic notes and screenshots. Overall, working in groups teaches them how to work with other people, which is an important skill in the industry.
That perfectly segues into the next question—how do you keep students engaged in a virtual classroom environment?
This was one of the biggest challenges I faced going into a virtual classroom, because I was used to teaching in person. Back then, it was easier to tell if one of my students was not engaged. Nowadays, it's a lot easier for students to get distracted. So what I try to do is encourage them to turn their cameras on during class. I also ask my students to read questions out loud, join a group activity, and I will call on people during lectures.
What do you enjoy the most about your work?
I love working with amazing people and seeing the light bulbs come on in their heads. It fuels my passion for teaching to see them interested and fired up about learning! Engaging with people and helping them learn and learning from them is my calling.
When I get in front of a class, especially when people are eager to learn and they're interested, I feel an amazing rush—it's very rewarding!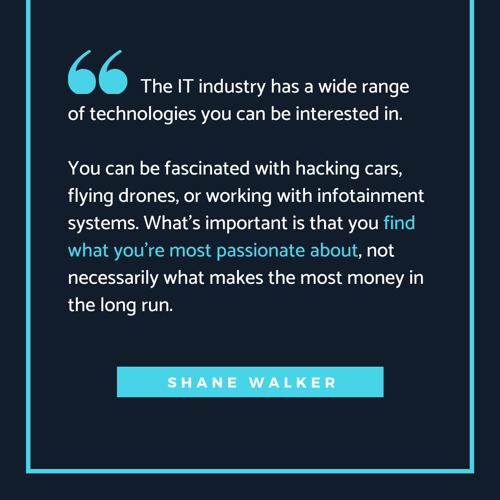 Thank you for sharing. Are there any specific moments in your teaching career that you're extremely proud of?
I always feel proud whenever I see a student skyrocket. I love seeing them accomplish great things like passing their exams or getting hired for a job.
One of the proudest moments I had was when I realized that my best employees were my former students. I also love it when my students teach me something new. It's always awesome when the student becomes the master.
What is your best advice for someone who is interested in pursuing cybersecurity as a career?
My best advice would be to first see if cybersecurity is something that you are really interested in. Because if you are doing what you love, everything else will follow.
The IT industry has a wide range of technologies you can be interested in. You can be fascinated with hacking cars, flying drones, or working with infotainment systems. What's important is that you find what you're most passionate about, not necessarily what makes the most money in the long run.
If you feel overwhelmed, build relationships with your colleagues and ask for their advice. It's normal not to have all the answers in this industry, so people are often happy to lend you a hand.
---
We are the leading vocational trade school for emerging technologies with industry experts as our instructors.
Gain relevant skills and meet the demands of our evolving tech landscape by signing up for our courses today.
View our course catalog or reach out to us and speak to a member of our team today!